Using a baler to compact materials such as; cardboard, paper and/or plastic is an easy way to create a revenue stream for a business.
Balers are a great piece of machinery that compacts different types of recyclable materials to minimise volume and maximise value.
We have a wide variety of vertical balers to suit different business needs. Our balers are available for weekly rental or outright purchase. If you think that your business could benefit from an on-site baler for its recyclable waste, we can have one of our advisors visit the site and perform a full site audit.
The site audit will look at the type of waste the business produces, current waste management systems, business needs as well as the space available. After these have all assessed, they will give their expert advice on which baler would be the most beneficial for the business.
We offer service and maintenance packages to ensure the machine always performs at its best. Balers can be provided in any colour (subject to an additional charge). Upon instillation full training will be given on the machinery to not only ensure that all operatives use it safely, but also to make sure that best results are always being achieved to maximise value.
If you are looking for a baler for a large distribution facilities or warehouse type premises, we can provide large horizontal, semi-automatic and auto-tie balers. We're also able to provide baler wire, even if we don't supply the machinery.
Why Choose Simply Waste Solutions?
Simply Waste solutions offer a total one-stop service for all waste management requirements.
Purchasing a baler through us, with our many years experience, means you can relax and we'll take care of everything for you. We provide all the pre-assessments, right through to installation and training, we will manage the equipment requirements, collections, re-bates and baling wire needs.
In short, all that's required from you, is to bale the waste on site ready for collection.
Balers are best suited to businesses that produce large amounts of recyclable material, such as cardboard packaging, and are able to separate it into individual streams to be recycled. If the business isn't able to do this or produces large quantities of general waste, a compactor could be more beneficial.
Benefits of machinery from Simply Waste Solutions
What makes us different from other machinery suppliers? Plenty! Take a look for yourself at what's included as standard on our baler hire:
Flexible Terms
no need for long term contracts.
Total Waste Solution
we can provide the machinery and the collection of your recycling.
Fully Integrated Waste Management
harmonise waste procedures to get more for your money.
Regular Servicing
extend the life of your machine with regular services.
We are experts in waste and resource management and pride ourselves on offering the best solutions for all our customers. Give us a call and find out just how good we are.
Check out a case study we did that highlights the benefits of using a baler here.
Below are some details of the more common waste balers we provide.
Small Baler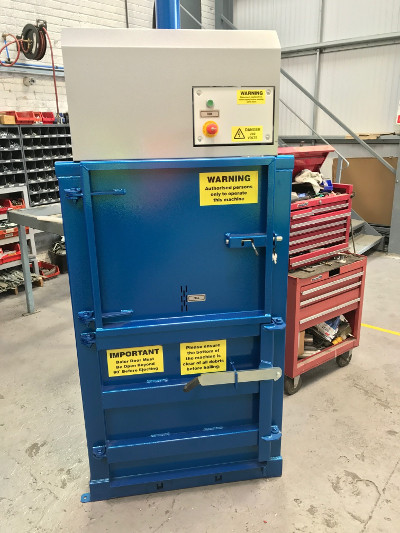 Compact size, small footprint
Small, easily manoeuvred bales
Easy to load
Low noise levels
Durable with long life
Weather resistant
Produces 25kg Bales
Medium Baler
Small footprint
Hydraulic system
Bale full indicator
Easy to load
Manufactured to ISO 9001 standard
Low noise, high dependency
Produces 75kg Bales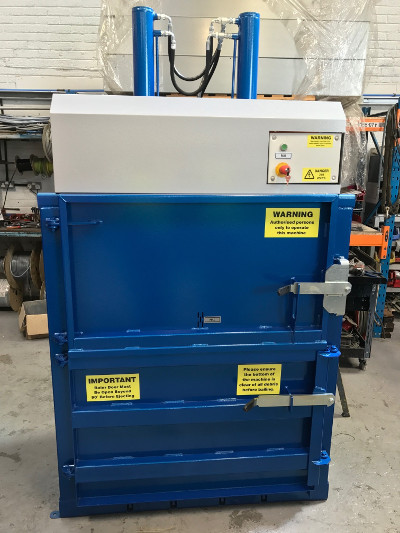 Large Baler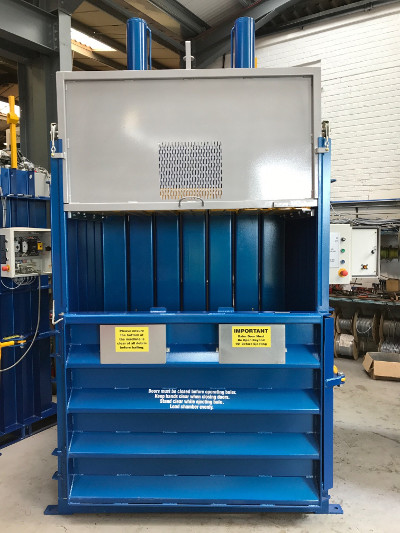 Easy to load
Hydraulic bale ejection
Low noise
Long stroke cylinders
Retaining claws to prevent spring-back
Bale full indicator
Runs off 220v power supply
Superior engineering offers durability and long life
Produces 150kg Bales
Mill Size Baler
Fully automatic bale ejection
Automatic cycle
4 wire tying for secure bale
Retaining claws to prevent spring-back
Ideal for large recycling volumes
Produces export size bales
Superior engineering offers durability
Produces half tonne bales
Produces 500kg Bales