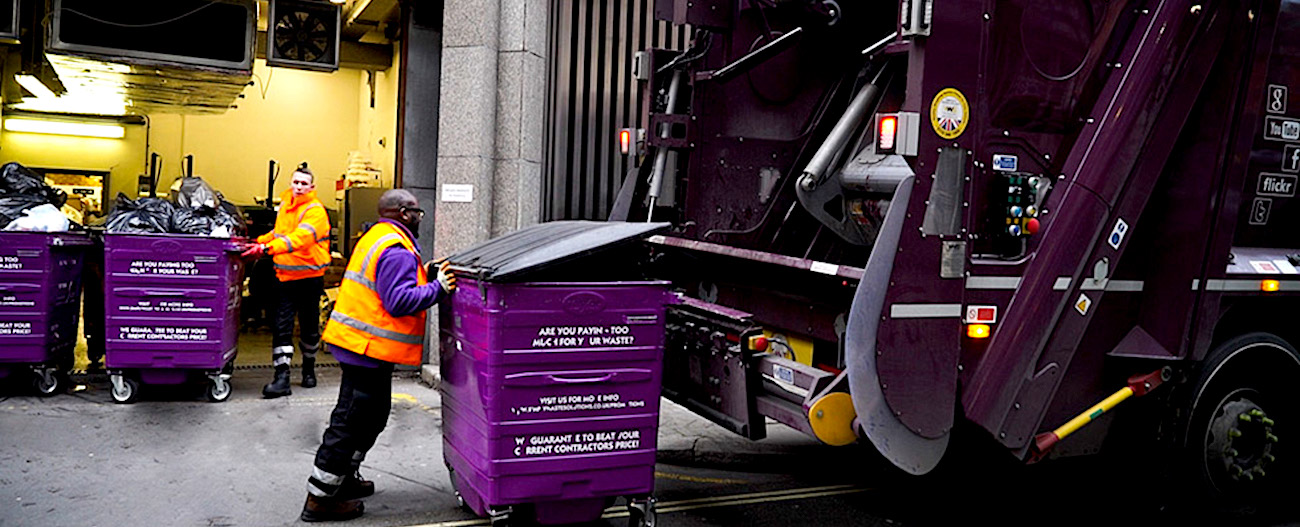 A new breed of waste management company
Formed from humble beginnings, Simply Waste Solutions has now become one of the UK's largest independently owned waste management companies. Starting in 2006 with just a handful of people and a second-hand truck, Simply Waste Solutions now operates a national waste service making more than 20,000 collections a week, managing more than 80,000 tonnes of waste per year, with a fleet of 50 vehicles and a team of more than 130 waste professionals.
The key to our success is the very highest standards of service we commit to providing each and every one of our customers. Quite simply, we believe that every bin matters which is why we strive to collect each one on time and to schedule. Another important differentiator is the collaborative approach we take to more effectively manage our customers' waste streams which results in them reducing their operating costs and improving their sustainability credentials, thereby moving them further up the waste hierarchy.
See what our customers are saying…
Introduction from The Board
Welcome to the board of Directors for Simply Waste Solutions. I am very pleased to lead the team and believe we have the right balance of experience and youthful exuberance! With an average age of just 42 but with a combined industry experience of 79 years we are able to draw on a wide and varied knowledge of waste, recycling and excellence in business. We continue to balance huge growth with an emphasis on the detail and we all take great pride in being at the helm of such an exciting and fast growing business, jam packed with fantastic talent. We take our responsibilities seriously making sure that we steer the business forward with the upmost professionalism at all times always ensuring we and our employees have fun along the way. We are principled and conscientious, ensuring that Simply Waste Solutions discharge its responsibilities in a way that will benefit its customers, employees and society at large.
At Simply Waste Solutions we strive to create an environment that people want to work in, that customers want to engage with and that suppliers want to be part of. Our objective and aspiration is to ensure that from each one of the above categories, we draw in the most successful people and organisations which are key to our own success. Part of our job as Directors is to promote our values and represent Simply Waste Solutions in an honourable and respectable way at all times. To this end we seek to inspire our people and our customers; think differently and innovate as well as act with the utmost integrity.

James Capel
CEO and Founder