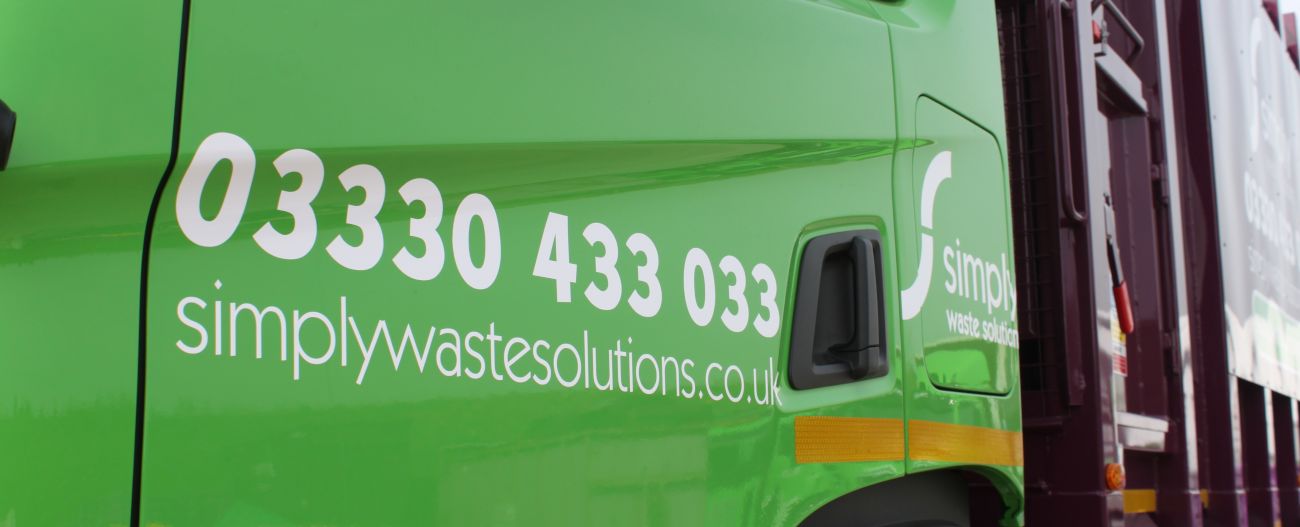 A Simply different approach to waste management
We strive towards creating a circular economy where your waste powers your business: computers run on electricity generated from residual waste; signage is printed on board recycled from your coffee cups; and canteen food is grown with compost from anaerobic digesters fed by your canteen waste.
We have grown to become one of the UK's largest waste management companies, making more than 20,000 collections a week, managing more than 80,000 tonnes of waste per year, with a fleet of 50 vehicles and a team of more than 130 waste professionals.
Every Bin Matters
Don't think of us just as a contractor; 'Simply' and 'Solutions' are in our name for a reason. We pride ourselves on an honest and reliable service, geared to your individual requirements, and which takes care of all your waste needs. We relish the challenge of problematic sites and ambitious targets – there's not yet been a waste or logistical issue we couldn't overcome.
The key to our success is the very highest standards of service we are committed to providing to every one of our customers. We believe that every bin matters and if a customer has an issue, we promise to turn over every stone to put it right.
Meeting your waste objectives
One of our most important differentiators is the collaborative approach we take to help you minimise your waste streams and increase your recycling rates. This not only will help you reduce your operating costs but will also improve your sustainability credentials by moving you further up the waste hierarchy.
Our commitment to continuous innovation
We are proud to be innovators in our field, continually reviewing, questioning and investing to ensure that we put initiatives into action, instead of just talking about them. We were one of the first waste companies to reach Zero to Landfill, back in 2012, and we can now recycle or recover almost all wastes including cardboard, paper, metal, glass, plastic, food and residual waste. We use the best waste treatment facilities with the highest technological advantages in order to extract as much value from the waste as possible. We are also committed to reducing waste miles; ensuring that the waste is treated as close as possible to where it was collected.
Free Waste Consultation
Do you want to know how you can benefit from our services? Our friendly customer services team is ready and waiting to answer your enquiries Monday-Friday (8:30am-5:00pm) and Saturday (8:30am-12pm), so please contact us to discuss your waste management requirements and we will happily help you reduce your reliance on landfill, recycle more and reduce your costs – guaranteed!