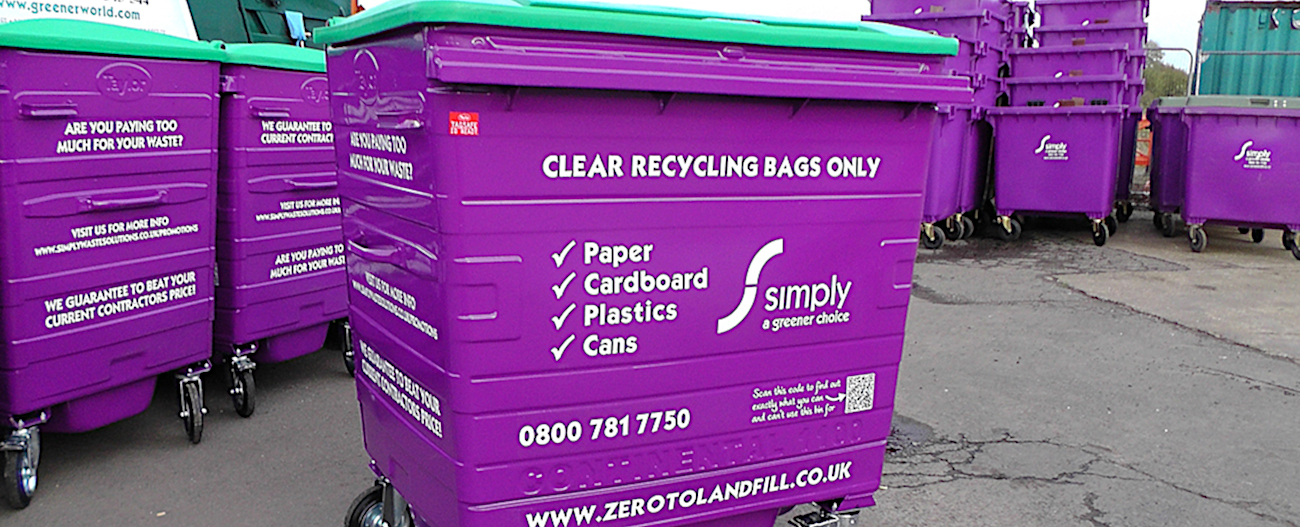 Simply Waste Solutions takes pride in calling itself a completely Zero to Landfill company, but what does this mean? As one of the UK's first waste management companies to achieve zero waste to landfill, we are committed to ensuring that as much waste as possible is reused, recycled or recovered and we guarantee that absolutely none of the waste we collect will end its life in a landfill site. We have secured partnerships with numerous waste processing companies to ensure that we work together to use greener, more sustainable alternatives.
We are constantly looking to use the best facilities with the highest technological advantages when disposing of the waste we collect and to ensure we continue to improve our clients' own sustainability credentials. We handpick the facilities that we dispose our waste at and we like to support surrounding local communities. Our residual waste is used by a Waste to Energy facility that turns our clients' unrecyclable waste into power that contributes towards powering more than 100,000 London homes. We also use Anaerobic Digestion (AD) which is a process that turns food waste into energy that assists in powering local communities as well as providing valuable resources that can be used for agricultural purposes.
We invest a great deal of time in collaborating with our clients to better understand why they produce the waste they do and then implement practical measures to help them reduce this and recycle more. This is achieved by on-site audits, the use of bin weighing technology, our powerful reporting suite and through our own expertise as waste professionals.
We believe so strongly in our commitment to sustainability that we have even registered our website domain name as www.zerotolandfill.co.uk.