Christmas is a time for giving, so what will you give back to the environment? Will you be recycling your wrapping paper? Using leftovers? Making gifts instead of buying something new?
What ever you do, it all helps. WRAP reports that 300,000 tonnes of card get used in UK households during the festive season, enough to cover the London Eye 50,000 times! We've put together some tips for you to have a greener Christmas this year.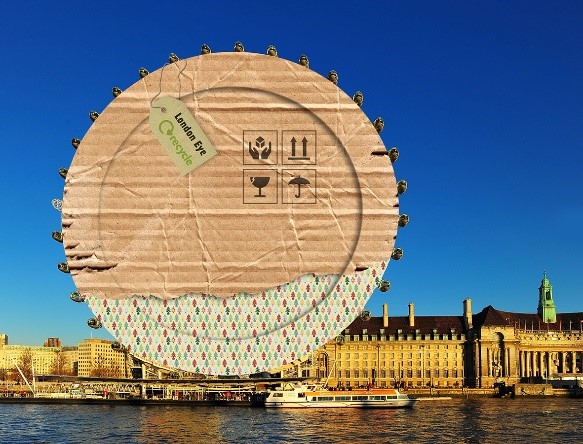 Sourced from wrap.org.uk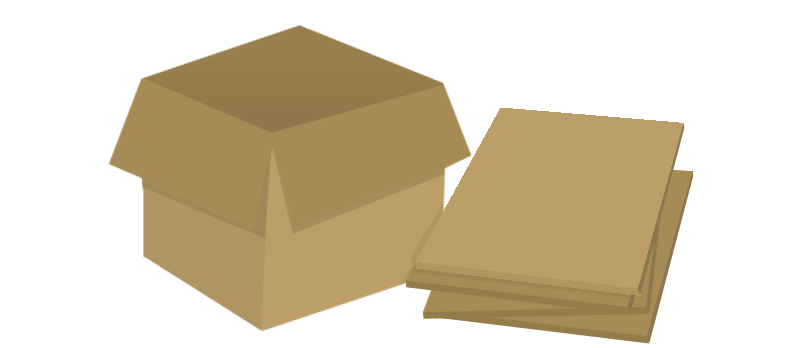 Cardboard Waste Piling up?
Flatten cardboard boxes to save space in your recycling bin, but don't leave them in the rain. If it gets wet, it gets mouldy and can't be recycled. Also, don't forget to remove plastic film and sticky tape from paper and card packaging before recycling it.
Does it scrunch?
Recycle the wrapping paper after its been lovingly torn off the gifts, unless it's glittery (glitter can't be recycled). Some wrapping paper can't be recycled, it varies depending on your recycling collections. WRAP suggests a general way to check is by doing 'the scrunch test'. The scrunch test is an easy way to determine whether wrapping paper is made from metallised plastic film. Simply scrunch the paper in your hand – if it remains 'scrunched' it can be recycled; if it springs back it is probably metallised plastic film and not recyclable.
Check out Recycle Nows' handy video
Influx of Christmas Cards?
Re-use Christmas cards as gift tags the following year, if that's not for you, simply recycle all the glitter free cards and if possible tear off the glitter section as well as any non-paper items like badges and batteries.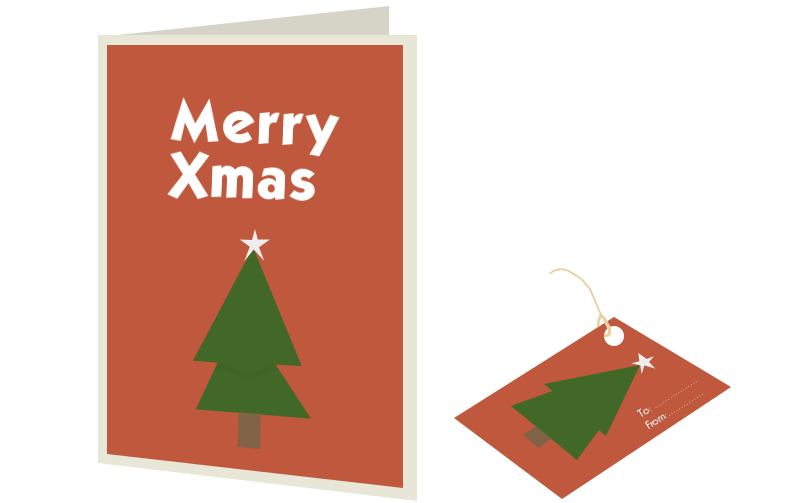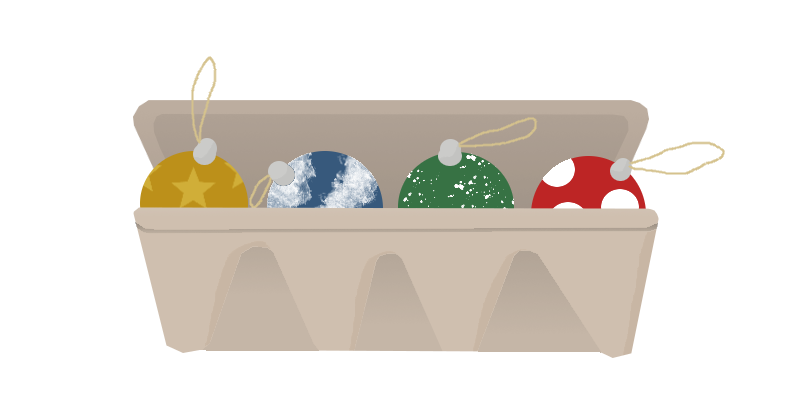 Better keep your baubles safe…
Keep some of your empty egg boxes to store your baubles safely until next year.
Make that tree green again!
If you've brought a real Christmas tree, you are not alone. Around 6 million Christmas trees are sold in Britain every year, the Local Government Association estimates that the cost of landfilling them would be approximately £13.9 million. Luckily there are lots of ways to dispose of your tree that's kind to the environment.
Recycle – Local authorities, garden centres and community groups offer easy recycling options. All you have to do is remove decorations and free it from its pot or stand and follow the instructions on how it will be collected or if you need to drop it off.
Replant – If your tree still has a root ball, you can plant it in your garden to admire all year round.
Repurpose – If you fancy being a bit crafty, you can use parts of your tree to create something new
you can use a saw to create rustic coasters from the trunk of your tree
by harvesting the branches of your pine tree, you could make scented sachets for drawers and wardrobes
Remnants of a hearty Christmas dinner

Don't let those leftovers go to waste! Here are some recipes to try this year from BBC Good Food:
Full up, can't eat no more?
If you don't have enough leftovers to make anything, don't forget to put all your scraps and plate scrapings (if any) into your food waste caddy to be turned into fertiliser and energy.
That's the last drop…
And let's not forget the bottles, there are lots of different ideas on how to up-cycle your bottles, alternatively, pop them in your recycle bin to be made into new bottles in the near future.
Here at Simply Waste, we believe waste deserves a second life, ensuring that landfill is not an option. Paper, Card, Food and Glass are just a few of the many waste types we collect to be recycled; Additionally, we ensure that the general waste we collect is transformed into energy.
We're ready for Christmas and the sled load of waste it brings but can you say the same for your business?