This week saw the addition of our new, bespoke Simply Cups Van.
With the continued growth and success of Simply Cups, the UK's first and only dedicated paper cup recycling scheme, we needed a vehicle capable of delivering a flexible, regional and national service.
A great moving advert for Simply Cups, the eye-catching design is sure to capture the attention of the public and future customers alike.
Following the success of the
Square Mile Challenge
, which had a target to recycle half a million cups from London's Square Mile in just one month (April 2017). Simply Cups has gone from strength to strength providing a constant feed for our manual onsite paper cup recycling machine, CupCycler. This machine feeds the cups onto a conveyor which is then sorted to ensure the end product is 100% contaminant free.
In the UK, we throw away 7 million paper coffee cups a day and less than 1% are currently recycled. This innovative scheme is providing a second life for an ever-increasing number of paper cups generated.
This van will be used in London primarily but don't be surprised if you see it out and about all over the country. Simply Cups are dedicated to ensuring the future of this scheme by its recent expansion. Simply Cups recently partnered with Lavelle Waste for collections in Manchester and Bolton (and surrounding areas). We are in the process of bringing in more partners to further the coverage of the service.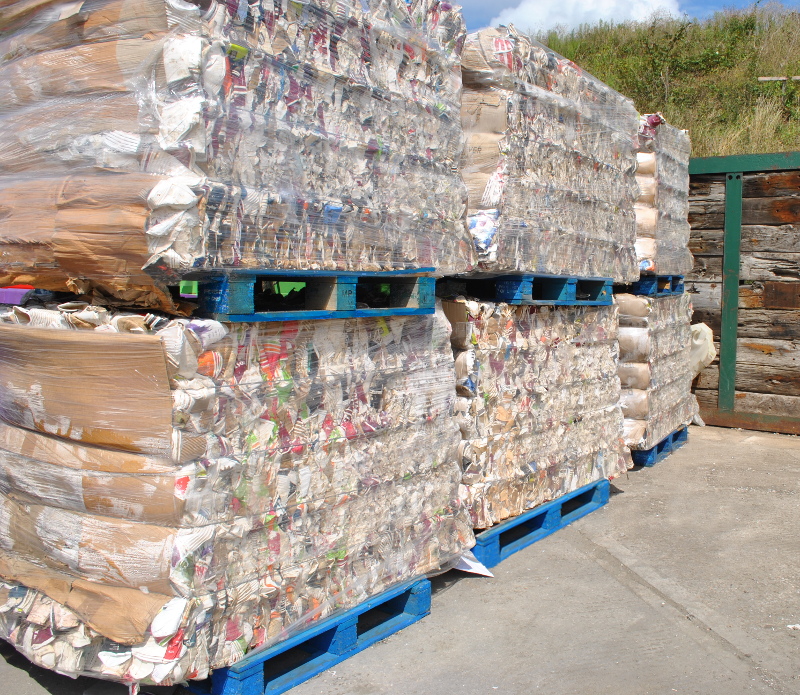 Pictured above are Baled Cups ready for recycling
The van is a modified Renault chassis with a Maxi-Lo 22 Cubic Metre body, raised internal floor, drop well compartments for additional storage and a 500Kg tail lift.