Simply Waste Solutions is always looking for ways it can improve on all aspects of job safety.
As most of our workers are out on the roads every day, ensuring that we keep our drivers and everyone else as safe as possible is of utmost importance to us. That's why we've recently signed up to further road safety associations and campaigns.
All of our trucks have state of the art safety features including, 360° recording cameras, lane departure warning systems, automatic emergency braking systems, cyclist warning system – Cyclear and full CMS telematic recording software.
All our safety equipment is only as good as its user, that's why we invest heavily in training all our employees and have stringent checks and procedures in place.
To further our safety checks and knowledge we've joined three new road safety associations:

RoSPA – The Royal Society for the Prevention of Accidents
Established in 1916 after an increase in road accidents during the blackouts, the British charity was formed. Since then it's been quietly working behind the scenes to change both legislation and attitudes surrounding accidents.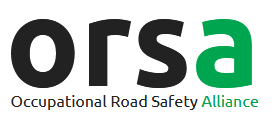 ORSA – Occupational Road Safety Alliance
Formed on 29th April 2002 at a meeting of 40 organisations who agreed to work together to promote occupational road safety via their respective memberships and key contacts. It now comprises over 150 organisations.
ORSA brings together employers, trade unions, local authorities, police forces, safety organisations and professional and trade associations. It aims to raise awareness of work-related road safety and to encourage businesses to manage at-work road risk more effectively.

Highways England – Driving for Better Business
Driving for Better Business is a Highways England campaign to raise awareness of the dramatic benefits that employers in both the private and public sectors can achieve from managing work-related driving more effectively. Signing up to this commitment gives us access to its 'Inner Circle' resources to aid us on our growth journey.
These prestigious organisations might do slightly different things, but they all have the same message of trying to improve safety by bringing cost-effective measures to prove that safety doesn't cost, it saves.