Want to be earning over £32,000 in 12 months time? Read how you can do just that below…
Do you want the opportunity to train with one of the most forward-thinking, progressive and market-leading companies within the waste industry? Simply Waste Solutions is one of the fastest-growing independent waste companies in the UK and it operates one of the newest and technically advanced Scania fleets in the UK.
You will be based at its Heathrow (Stanwell Moor) depot and initially, you'll be brought on board as a 3.5-tonne van driver, with an expectation to progress into becoming a fully trained and qualified truck driver within months; once you've demonstrated your ability and commitment to the company values, service levels and training initiative.
You will be taken through an extensive, tried and tested training programme, followed by a structured mentoring scheme, which will give you the skill, ability and confidence to change your life forever. Some of the training and qualifications you'll receive will include road-craft skills, fuel-efficient driving, legal compliance, first aid training and not forgetting… the ever-popular health and safety.
In return, whilst training, you'll receive a starting salary of £22,725, with generous overtime and shift allowances, 27 days holiday, bonuses and a pension. Once you complete the training/mentoring programme, this wage will rise significantly to £32,500 as you will eventually be trained in HGV truck driving.
To apply you must have a full category B (car licence), with a commitment to hard work, be very flexible with working hours, have the ability to use your own initiative, have good judgement and excellent customer service skills.
If you are successful in your application and reach the next stage of the recruitment process; this will include an interview and an assessment, which will take place at the Heathrow (Stanwell Moor) depot.
This is an excellent opportunity to begin a new and varied career path. Simply Waste Solutions has had many apprentices complete the training that are now fully licensed drivers, just take a look below!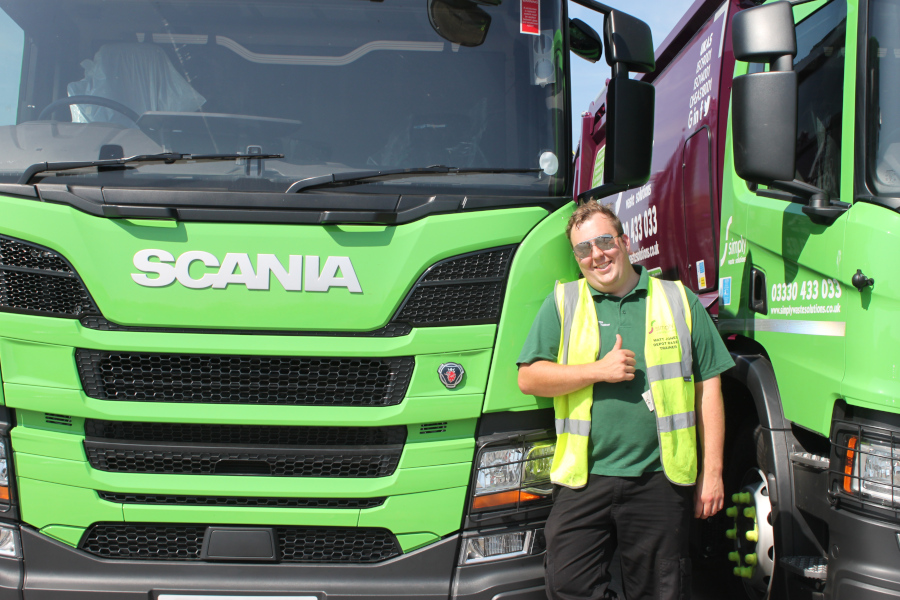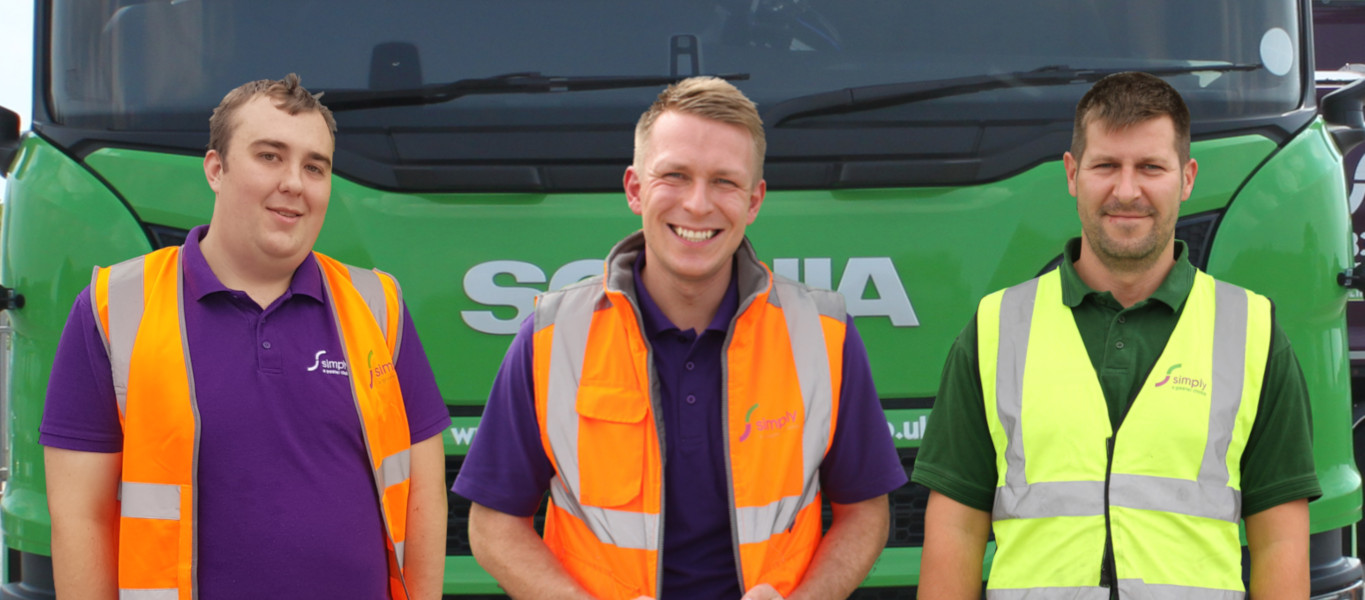 If you're interested in becoming an apprentice at Simply Waste Solutions, you can;