Quick Quote
Save up to 20%!
Our Confidential Shredding Service
We offer on-site or off-site shredding services nationally, scheduled or ad-hoc collections and also one off shredding clearances. Collections can be carried out via the use of secure bags, boxes or consoles.
Why Choose Simply Waste Solutions?
We are a Zero to Landfill waste management company. That means that we choose the greenest and most economically viable solutions for our customers waste and never consign waste to large holes in the ground! Did you know that the confidential paper collected gets recycled? After the waste is handled and shredded to a high standard it is then baled and recycled into pulp to be made into more products.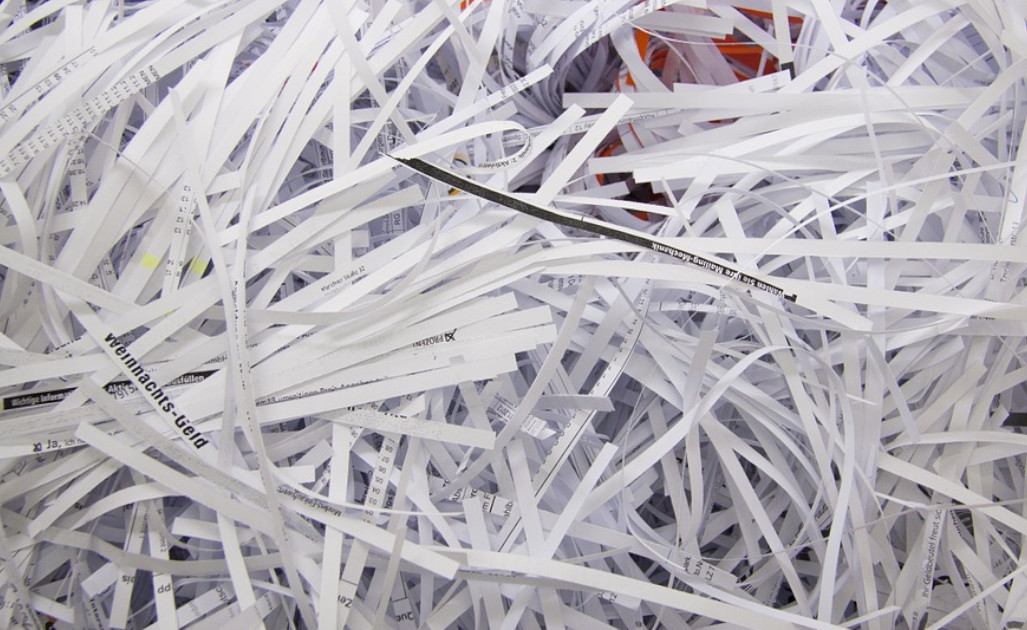 What happens to your Confidential Shredding?
On-site shredding
We will visit your site and empty the confidential waste into a specially designed truck where it's weighed and destroyed. This process can be witnessed by an appropriate person from your business.
The shredded documents get compacted in the truck before being transferred to be recycled.
Off-site shredding
When you choose an off-site shredding service your confidential papers are collected from your site and then transported to a specialised facility where it gets destroyed. We provide a full audit trail from the moment we collect it, gets put in our lockable vehicle, to the certificate of destruction. The shredded waste gets baled and transported in a secure vehicle to be recycled.
This type of service is often preferred by businesses where accessibility is a concern, either a busy high street or main road where parking isn't available.
Confidential Shredding Containers
Here are the containers we can offer for your confidential shredding collections;